Hospo - Hospital Information System
Billing and patient information system for small hospitals and clinics
Hopso is a web application built to solve the billing and administrative problems of small hospitals. Binary Vibes Hospo software automates workflow in hospitals. The software has a modular architecture and customers can choose from several addon modules.
In patient billing
Out patient billing
Inventory management
Patient information management
Additional modules available:
Discharge summary
Wound certificate
Medical certificate
MLC register
Death certificate
Patient consent certificate
Patient referral certificate
Discharged at request/against medical certificate
Drug center
Inpatient billing
Lab billing
Screenshots
Homepage

Patient Page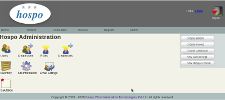 Administrator Page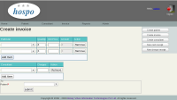 Invoice Page
Get in touch with our representatives to know more about our products and services.